Module Eight - Writing an essay

Introduction
This module has general advice on how to approach writing an essay.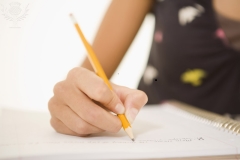 Essays will help you:
Develop questioning and critical skills
Develop skills that allow you to order and evaluate ideas, and formulate questions as you read
Develop a coherent viewpoint or opinion, which is substantiated or supported through evidence, such as the ideas or research of others
Learn writing skills in order to express your views with clarity, precision and persuasion
Writing stages
Read and understand the essay question. Make sure you understand the essay topic and do whatever reading or research is required. Find points or examples that you can use in the essay to illustrate what you are arguing.
Write the substance of the essay. Put down all your main ideas, including your arguments, your understanding of the theory, examples that match to the theory. You can organise the layout and order of this at a later stage.
Work on an introduction and conclusion. Once you know what will be in your essay, you can form an introduction and a conclusion.
Edit your essay. Re-work the body of the essay, making it clear, coherent and logical. Ensure your introduction covers all the main points of the essay, and that your conclusion pulls the essay together.
Check your referencing. It needs to be correct. It needs to be in APA style.
Proof read again before submitting your final work. Allow yourself plenty of time to finish your essay and submit it to Turnitin if required by your course.
Read all about it!
These books will help you learn the techniques of essay writing for business.
The links are to the Library catalogue which tells you the book's location in the Library and whether it is on the shelf or out.
More help
There is very helpful information on the webpage about Writing and presenting.
Essay structure
An essay addresses a question or proposition, and requires a well-argued and careful response. The essay is usually written in a flowing style, from paragraph to paragraph, with few, if any, headings or subheadings.
The structure of the essay
Introduction
10-15% of word count

Overview of topic
Introduce main points of your essay
Introduce your argument

Body
75-80% of word count

Detailed analysis which responds to the essay topic
Must be relevant to the essay
Needs to include research and evidence to display your understanding of the topic
Ideas and arguments are referenced
Written in paragraphs. Each paragraph is for one idea, where the idea (topic) is explained in detail
The idea can be illustrated by an example

Conclusion
5-10% of word count

Brief summary of key points and findings
Nothing new in here! Should all be covered in the body of the essay

References
Not included in word count
Draft and redraft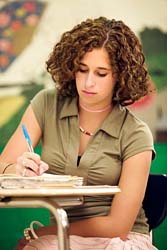 You are ready to write a first draft when you:
Are clear on your purpose
Have researched the topic
Have a scope and outline for your essay
In writing the first draft, expand your notes into paragraphs. Get your ideas down on paper rather than at this stage attending to mistakes and sentence construction.
Tip: What you write at this stage will not necessarily be what the readers see.
Very few of us can write a flawless first draft!
You should expect to do at least a second draft.
It's good to allow time between drafts for reflection.
The more drafts the better.
| | |
| --- | --- |
| Editing involves checking the content of your writing. There are four key areas to think about: | |
Striking the balance
When writing and reviewing your essay, it is important to also consider whether you are finding the right balance between quoting and paraphrasing another person's work, and using your own ideas, opinions and interpretations.

Use the slider on the see-saw below to view the consequences of the two extremes; what happens when you do not back up any of your ideas with any authoritative sources, and what happens when you use other people's ideas too much.

Proofread and check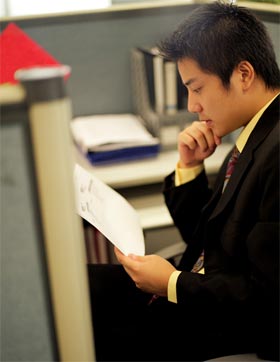 Proofreading is the stage of your writing where you are happy with the content and now just need to check for errors. This involves looking at:
Spelling
Grammar
Punctuation
Referencing
Things to look for might include:
Spelling and grammar

Verbs and tenses
Sentence structure
Articles
Word order
Parts of speech

Punctuation

Full stops
Commas
Apostrophes
Quotation marks
Brackets
Colons
Semicolons
Exclamation marks
Question marks

Referencing

In-text citations
Reference list
Check

One more final check.

For help with English writing resources use the ELE Writing Lab.

For more help, use University of Otago's information on grammar and style (popup window).



Congratulations!

Your essay is ready to hand in.
Test yourself
1. Are all of these characteristics of academic essays?

2. Which of these is not part of an academic essay?

3. Who is your essay usually written for?

4. The purpose of an academic essay is likely to be:

5. In your essay you will be required to reference sources you have used. What is the referencing style used in the University of Auckland Business School?

6. In your essay is it ok to use other people's ideas? Select the correct answer.