Question the text
Asking questions, both before you begin to read and as you read, can improve your concentration and understanding.
Before you read:
make a mental or written note on what you already know about the topic or what you can remember that others have written about it or what you have gathered from lectures
write some questions to guide your reading or use questions given to you or found at the beginning or end of a chapter or section
turn headings, subheadings, illustrations into questions
look for the topic or main idea of a paragraph, or section (if there are no headings), and rephrase it as a question
Example: After surveying the text "The War on Drugs", you may ask these questions to guide your reading:

As you read, continue to question the text. There are generally four levels of questions that a critical reader asks:
summary and definition questions
analysis questions
hypothesis questions
evaluation questions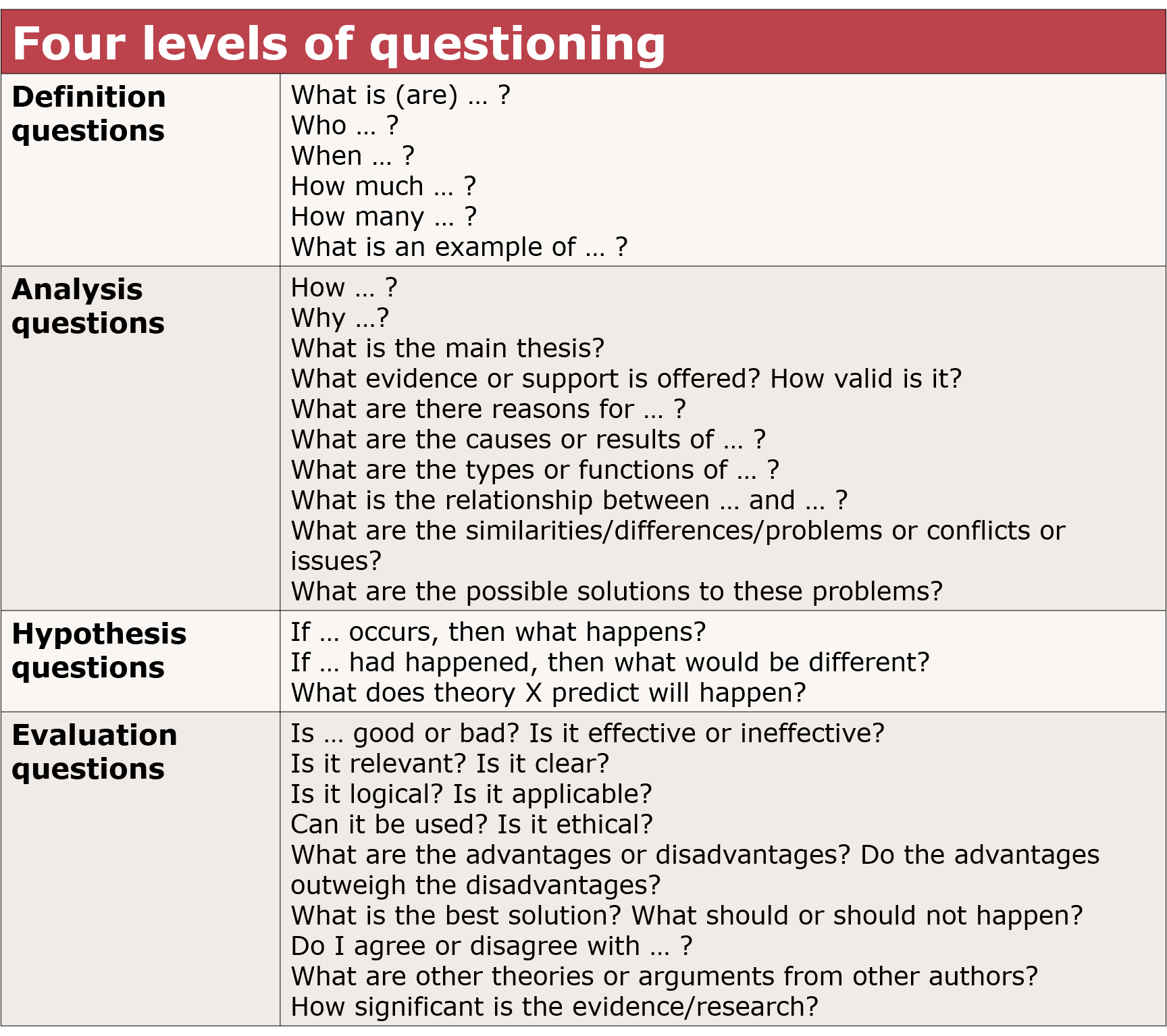 Check your understanding of these four levels of questioning
Drag the question level from the left and place it on the appropriate line at the end of each question on the right. You have to place the dotted square exactly on the line. If the answer is correct, it will stay on the line. If the answer is incorrect, the dotted square will return to its original place on the left.
Hypothesis

Evaluation

Definition

Analysis

1 What would happen if I applied the SQ4R strategy to my university reading?


2 What is SQ4R?


3 How helpful was this strategy?


4 What are the reasons for using SQ4R?
SQ4R in Action
Below is an example of Questioning the text.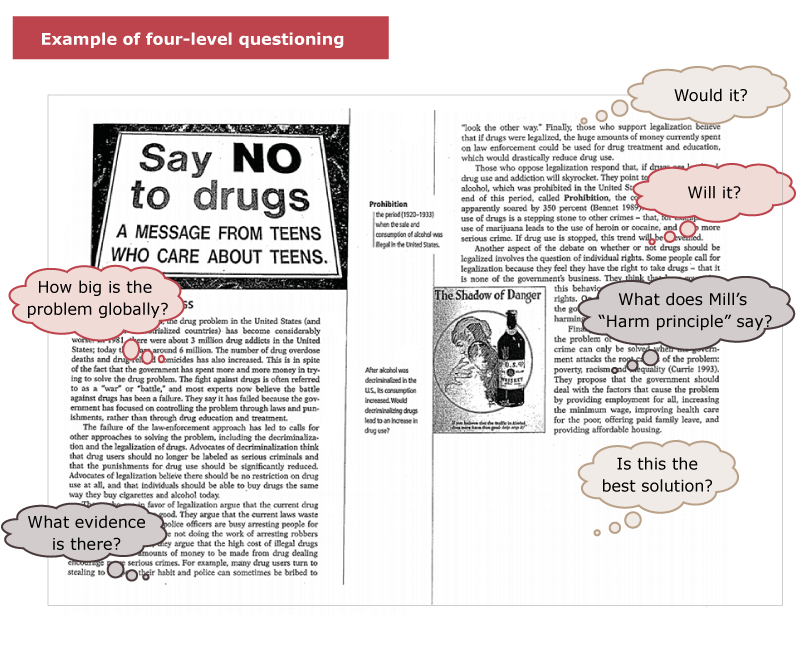 Edit page