Where are the libraries?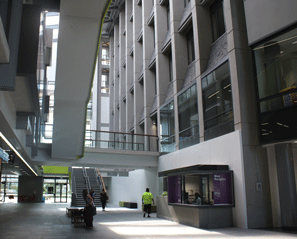 Staff and students of the Faculty of Medical and Health Sciences can be based on the Grafton or City Campuses.
Libraries' opening hours.
The Library provides online access to large collections of e-journals and e-books in health and medicine, accessible from anywhere on or off campus.
The entrance to the Philson Library is via the Atrium, up the stairs (or take the lift) to Level 1 and over the bridge.
Philson Library Location Map
Edit page