What is Evidence-Based Medicine (or evidence based practice or evidence based nursing or evidence informed)?
"Evidence-based medicine (EBM) requires the integration of the best research evidence with... clinical expertise and...patient's unique values and circumstances." (Straus, Glasziou, Richardson, & Haynes, 2011, p. 1)
Some have said evidence-based medicine is "what to do" and evidence-based practice is "how to do". https://doi.org/10.1016/j.earlhumdev.2020.105191
The concept originated as evidence-based medicine (EBM) but has broadened to apply the process, techniques, methods and rationale to most aspects of health. The goal of evidence based approaches within clinical practice is to improve patient care and outcomes. The terminology is now also used in education, social work and business management. Social work prefers the terminology 'evidence-informed' practice.

EBP is represented diagramatically as:
| | | |
| --- | --- | --- |
| | and | |
Straus, S. E., Glasziou, P., Richardson, W. S., & Haynes, R. B. (2011). Evidence-based medicine: How to practice and teach it (4th ed.). Edinburgh, Scotland: Elsevier Churchill Livingstone.
University of Ottawa. (2014). Introduction to evidence-based medicine (EBM). Retrieved from http://www.med.uottawa.ca/SIM/data/EBM_e.htm

EBM starts with a question: Asking and answering a question
Evidence-based medicine is about finding (and applying) an answer to a question.

Where does the question come from?
Usually the question emerges from a clinical scenario, a context where there is a problem or a question about patient care.
It also might involve updating for example a clinical guideline, verifying that procedures outlined in the guideline are still based on the best current evidence or if they need updating to reflect new evidence.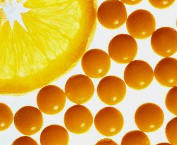 Example Scenario 1
You have been taking vitamin C supplements and you are still getting colds. You might ask yourself why is this happening.
How do you know taking vitamin C supplements is supposed to prevent catching a cold? Widely held opinion? It said so in an ad you saw for vitamins? Observation and experience ie you didn't get a cold last winter? We want the evidence.
Why do we want evidence? So we can make an informed decision.
If yes we can put it into practice and gobble down those vitamins.

If no we can spend the money saved by not buying the supplements on something else.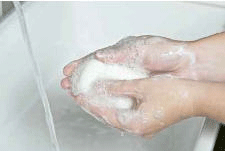 Example Scenario 2
What is an evidence informed approach to managing:
Lisa, a 15 year old Asian teenager, presents with severe worries about bad things happening to her and her family and an increasing need to check the light switches and wash her hands.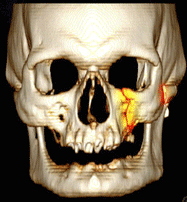 Example Scenario 3
A child presents with what you suspect is an orbital fracture.
Should you use an xray or a ct scan initially to make a diagnosis?
Where is the evidence to back up the procedures?
Edit page