FMHS Everything Teaching and Portfolio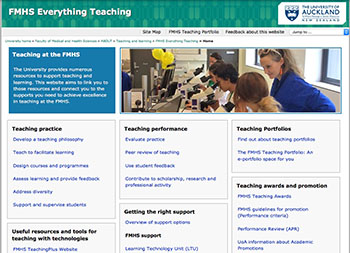 This FMHS Everything Teaching website is designed to support your continuing professional development. The site is a good place to start if you have fundamental questions about teaching and student learning and if you want some ideas and resources when you are working on continuation or annual reviews. It will also link you to the numerous resources and supports for teaching in the Faculty.
The information in FMHS Everything Teaching is organised around teaching activity areas that align with the University policy document on academic grades, performance standards and criteria:
Developing a teaching philosophy
Teaching to facilitate learning
Designing courses and/or programmes
Assessing student learning,providing feedback to students and student support;
Addresing Diversity
Evaluating practice and continuing professional develpoment;
Contributing to scholarship, research and professional activities
Student support guidance and supervision.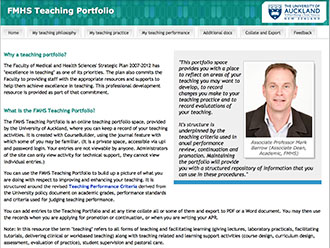 You will also find a link to the
FMHS Portfolio
an online space for recording your teaching activity and documenting any changes that you make along with the results of those changes.
Edit page