Had some experience with referencing and wish to try a reference management tool?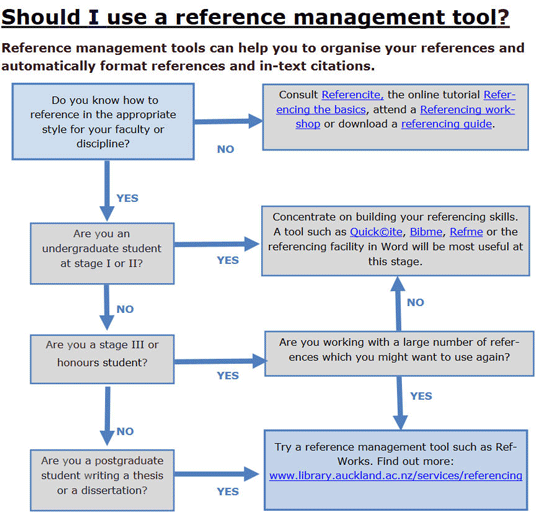 http://www.library.auckland.ac.nz/sites/public/files/study-skills/documents/which-ref-tool.pdf
Reference management tools
Store your records and pdfs.
Easily export results from Google Scholar, Scopus and other databases.
Organise records into folders
Add in-text citations and a reference list quickly in word or google docs.
You might find a reference management tool useful for storing and managing your references.
Assistance with reference management tools
Please note Te Tumu Herenga | Libraries & Learning Services don't provide training or technical support in using reference management tools including Endnote. Help is at hand though via the product vendors. Help information and contacts are listed for each product in Which reference management tool is right for you. It is also surprising what help/answers you might find by googling.
Edit page