CourseBuilder Support


www.coursebuilder.auckland.ac.nz

CourseBuilder Support


www.coursebuilder.auckland.ac.nz
Course glossary
Course glossary is a page containing a list of glossary terms and descriptions. The link to the glossary page appears in the top bar of your website.
Add Glossary
Add the glossary to the course via the Course preferences » Advanced tab.
Click Save.
Click the Glossary link in the top navigation bar.
Click the button to Add a glossary term

Options
Add the Term and choose whether to display a tooltip over the word where it appears within the website. Note: this will not work for terms that are less than 3 letters.
Type in the Definition and click Save.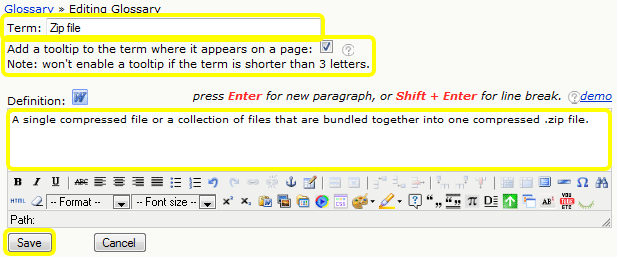 Edit or delete terms
Click the edit icon

to edit an existing glossary term. Click the trash icon

to delete it.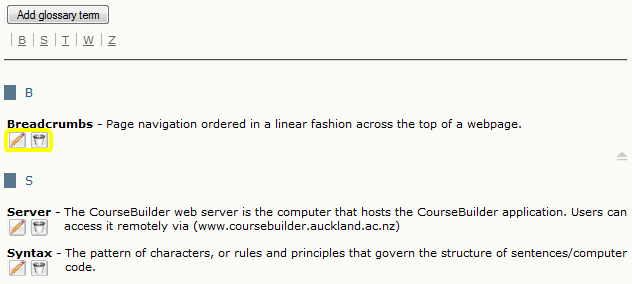 Edit page